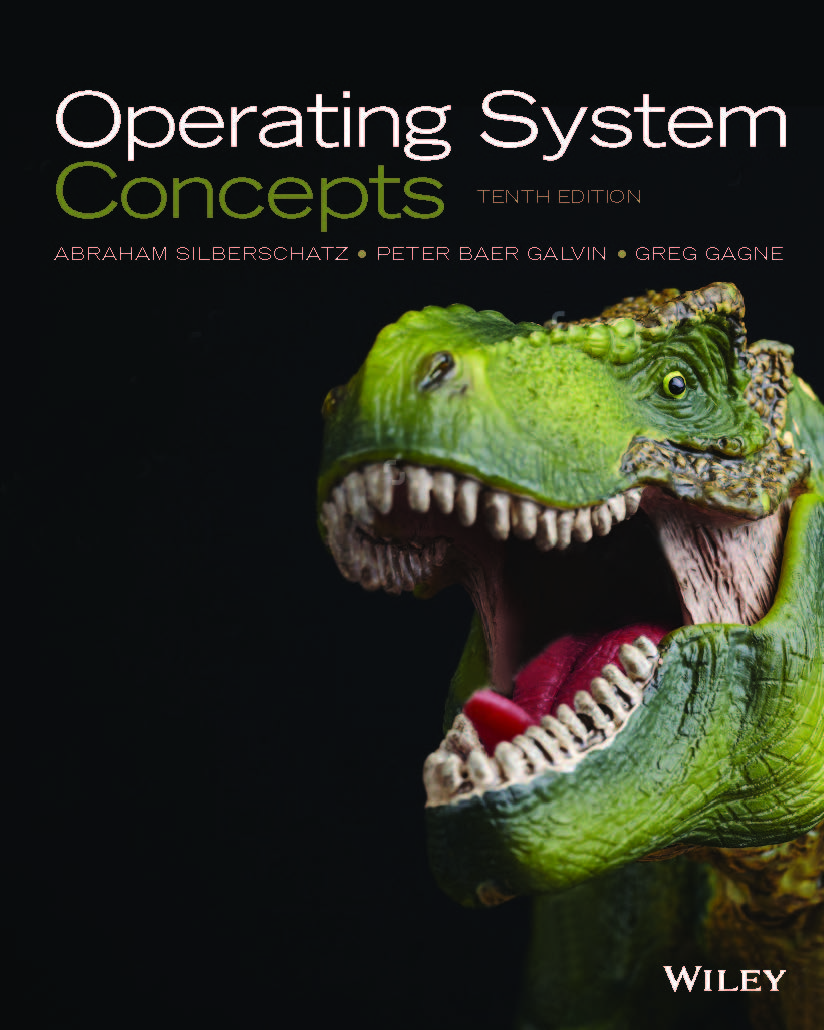 Operating System Concepts -- global edition
Tenth Edition John Wiley & Sons, Inc.
ISBN 978-1-118-06333-0

Face The Real World of Operating Systems Fully Equipped

Welcome to the Web Page supporting Operating System Concepts --global edition, . This new Tenth edition,
which is published by John Wiley & Sons, will be vailable on October 10, 2015.
If you wish to see the covers of all the previous editions please click here.
If you need access to the Ninth Edition please click here.
To order a review copy, request permission for the Instructor's Manual, or buy a copy, please click here.
If you have any comments on the material, please send mail to os-book-authors@cs.yale.edu